I've been wishing for some storage shelves that I can have out in the garage, right by the door, so I have more room to stockpile. I was thinking about loading up on canned goods, since they generally last a while and I wouldn't have to worry about any pests getting into my stash. I would also love to have bins for everyone in our family (extended family) so that I can shop throughout the year for Christmas, birthdays and such, and actually
see
what I have for everyone. Right now I have one "gift tub" and it's full...who knows what is in it! So, while shopping at Lowe's with my husband (who needed to redo his tool deal, once again, to "maximize" his savings) I decided to use my Lowe's coupon & our
Coinstar bonus
to work this deal...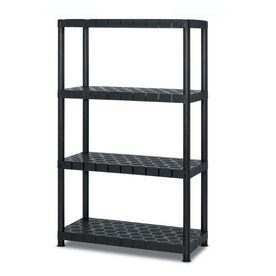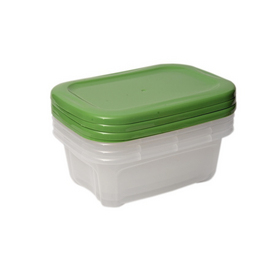 4 Tier Storage Shelf $22.47
4pk 5qt Storage Container $4.97
-$10 off $25 purchase Facebook Gift-A-Thon coupon
tax 1.44
-$10
Lowes (bonus) gift card
(cashier only took off $9.89 for some reason)
= $8.99
*12/27...now I'm kicking myself. I forgot I could have used my hubby's military discount to save another 10%. Grrr!